WinnipegREALTORS® Press Release, March 9, 2018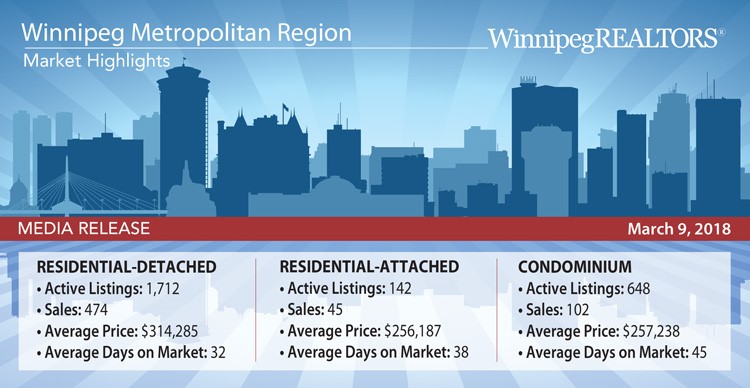 WINNIPEG - It was an off month for WinnipegREALTORS® as February sales of 683 declined 11% from the same month last year and 10% over the 10-year average for February. Year-to-date sales of 1,250 are 5% off the pace set in 2017 when there were 1,327 sales. Year-to-date dollar volume worth $352 million in real estate transactions is also down 5% from the same period last year.
When comparing MLS® listings to last year, overall supply is not the issue as the inventory at the end of February of just under 3,400 is equivalent to 2017. New listings coming on the market for residential-detached and condominium properties in February were not markedly different either from February 2017.
Simply put, buyers were less active than last year. Sales fell short in the two main property types – residential-detached and condominiums. While condominium sales decreased 16%, the 102 sales transacted are above the 10-year average...